Blueco has been a leader in the waste transport and disposal sector in the Italian region of Piedmont for many years, offering a highly professional and top-quality service, operating exclusively in full compliance with safety and environmental regulations.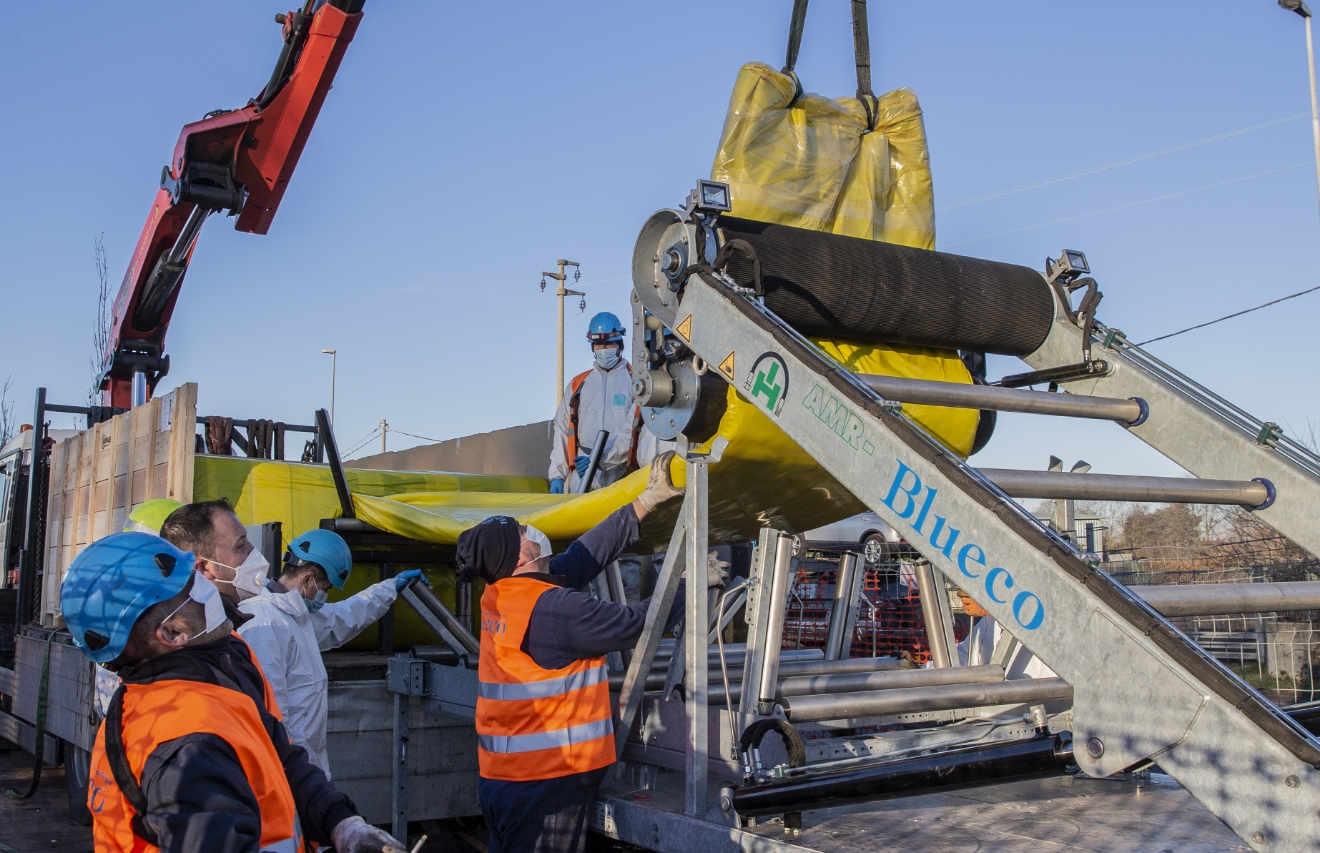 The large number of Blueco vehicles ensure rapid interventions, as well as ensuring 24-hour emergency response.
One of the innovations introduced over the years was the inclusion of the suction excavator in the fleet of vehicles, a machine used specifically for cleaning.
Blueco is also a leader in the field of pipeline rehabilitation using no-dig techniques, thanks to advanced technology and extensive in-field experience that ensures guaranteed results and unrivalled quality.
The company is one of the first in Italy in the field of wastewater pipeline rehabilitation to introduce UV-CIPP technology, i.e. the rehabilitation of a pipeline by inserting a resin-impregnated liner that is subsequently cured by UV radiation. This innovative method offers unparalleled advantages over conventional methods, eliminating all the inconvenience typically associated with rehabilitation work.
Blueco can deploy and operate in all Italian regions and also abroad.
The company works extensively in northern Italy, but also operates in the central regions:
Piedmont
Lombardy
Aosta Valley
Trentino
Liguria
Emilia Romagna
Abruzzo
Lazio
The Blueco management system complies with the main standards, such as ISO 9001:2015, ISO 14001:2015 and ISO 45001:2018. The company also has Italian SOA certification in the OG6 and OS35 categories