Intervention
24-hour emergency response
30 years of experience
Blueco has been a leader in the waste transport and disposal industry in the Italian region of Piedmont for almost thirty years
Blueco can deploy and operate in all Italian regions and also abroad.
The company works extensively in northern Italy, but also operates in the central regions:
Piedmont
Lombardy
Aosta Valley
Trentino
Liguria
Emilia Romagna
Abruzzo
Lazio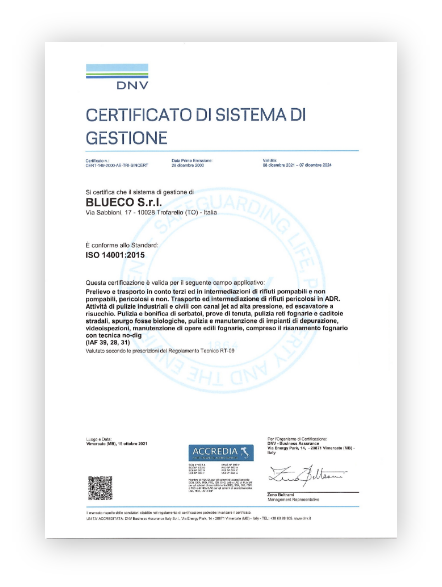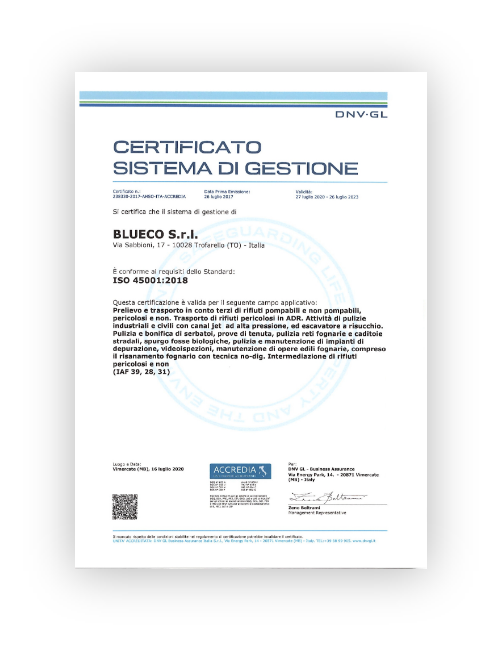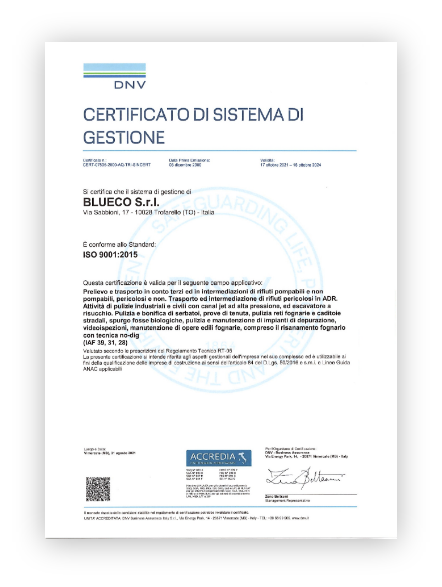 The Blueco integrated management system complies with the main standards, such as ISO 9001:2015, ISO 14001:2015 and ISO 45001:2018. The company also has Italian SOA certification in the OG6 and OS35 categories
Blueco has contributed by participating in several rehabilitation and restoration projects since 2007. Below are details of some major projects in which we have recently participated.