No-dig technology, commonly referred to as trenchless technology, makes it possible to work on buried pipelines without the need for traditional open-cut excavations, thus resulting in significant environmental, safety and economic benefits.
Blueco S.r.l. is one of the first companies in Italy to introduce UV CIPP (Cured In Place Pipe) technology into the wastewater pipeline rehabilitation sector, i.e. the rehabilitation of a damaged pipeline by inserting a liner consisting of layers of glass fibre impregnated with thermosetting resin. The liner is pulled into the pipeline, inflated until it adheres to the pipe and then cured by passing UV-emitting lamps along it.
Following polymerisation, the liner restores the full structural and hydraulic efficiency of the pipeline.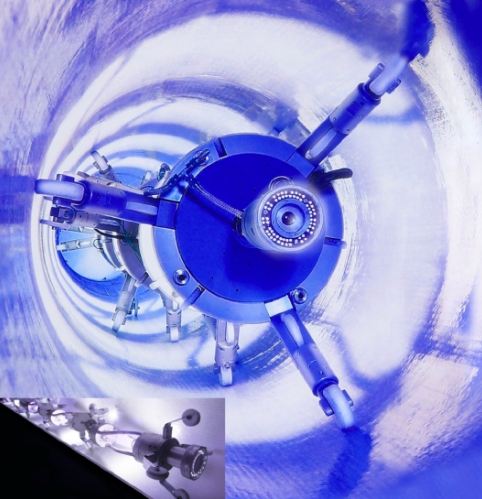 Fill in the form and send us your request - we will get back to you soon as possible.